Cache lists
Geocaching 2.0 - QR Code, NFC Funkchip & Co
by rohash
Waypoints
Time
Seasonal
Listing
Tools needed
Is it necessary to have a smartphone with NFC technology! (Special Equipment Required - ECA/ECGA)
That is a NFC-Cache. With this Geocache, you're not looking for a Traditional Cache, but a hidden NFC radio chip.
This cache can only be found with either a NFC reader or ideally a phone with NFC capabilites.
To log the cache you will be required to find the NFC tags. Inside the cache is nothing. When you have found a tag
you will need to scan it, make sure NFC is turned on. After scanning you will see the password for the log page.
Other caches without paper logbook with the attribute "NFC" can be found with this search or in the "Geocaching 2.0 list"
Lake Orta is located west of Lake Maggiore. It is the furthest west of the Pre-Alp lakes in northern Italy (entirely located in Piedmont).
The west side has hills with gentle slopes separating it from Lake Maggiore and culminating at 1,491 metres asl on Mount Mottarone.
The western shores are less accessible and steeper: hills here are replaced by the mountains in Strona Valley and nearby Sesia Valley. 
The village after which the lake was also named over time is in the middle section of the eastern shore; the lake was once called Cusio after the area it is located in.
Orta San Giulio is dominated from behind by its Sacro Monte and the 20 chapels frescoed by Il Morazzone.
Facing it is Island of San Giulio, with its homonymous 4th-century basilica, which was rebuilt in the 9th and 11th centuries.
Giulio and Giuliano came to the area preaching Christianity at the end of the 4th century, and stayed in these marvellous places forever, thus influencing art and history.

Isola San Giulio
Opening Time of the Basilica di San Giulio on the island: from April to September is opened all day from 9.30 to 18.00
closed on Monday morning - opening from 14,00
During religious celebrations, events and concerts is not allowed to visit the Basilica
Holy Sunday Mass from 11.00 to 12.30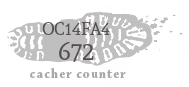 This is an NFC -Cache that opens the password for the online log page, so you can log your visit if you want.
This can be read with an NFC-enabled mobile phone and you can automatically access the password page of this cache on the site.
Of course you need to log in first on the OC homepage with your phone.
Near Field Communication (NFC) is a set of communication protocols that enable two electronic devices, one of which is usually a portable device such as a smartphone, to establish communication by bringing them within 20mm or 40mm (1.6 in) of each other.
More details on NFC can be found eg. on Wikipedia.
Many Smartphones can read the NFC tag right out of the box. To make sure you can read it install a dedicated app.
If you use a Android device, I recommend to use the app NFC Tool or NFC TagWriter. But also many other apps will work.
Additional waypoints
Convert coordinates
| | |
| --- | --- |
| | Parking |

N 45° 48.127'
E 008° 24.415'

| | |
| --- | --- |
| | Point of interest |

N 45° 47.986'
E 008° 24.276'
Hortus Conclusus
The additional waypoints are shown on the map when the cache is selected, are included in GPX file downloads and will be sent to the GPS device.
Ab pnpur vf jbegu evfxvat lbhefrys be gur bjare!
A|B|C|D|E|F|G|H|I|J|K|L|M
N|O|P|Q|R|S|T|U|V|W|X|Y|Z
NFC-Tag (Hint)
Isola San Giulio & Piazza Mario Motta
Search geocaches nearby: all - searchable - same type

Download as file: GPX - LOC - KML - OV2 - OVL - TXT - QR-Code
When downloading this file, you accept our terms of use and Data license.