Descrizione Deutsch · English (Inglese)
The HANSEATIC nature set sail for the first time on May 5th,
while the HANSEATIC inspiration is planned to launch in October 2019 and the HANSEATIC spirit in 2021. 
The HANSEATIC nature and HANSEATIC spirit will be a German-speaking ship, with all cruises conducted in German only.
The HANSEATIC inspiration will be an international ship, with all cruises conducted in both English and German. 
ATTENTION - moving geocache - ATTENTION
This is a combination of a "mobile cache" + "Webcam cache".
The geocache is not necessarily at the above mentioned coordinates!
These relate only to the home port: Nassau (Bahamas)  

Go to the coordinates instead: → Latest Position ←

picture: Hamburg @ HANSEATIC nature 
You will be in front of a webcam that takes a picture every 10 minutes.
Now you need someone to save the picture of yourself taken by the webcam or save it as a screenshot on your smartphone.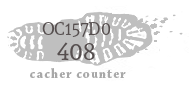 Name in your log, the location and the associated coordinates.

To log this cache, you have to post this picture.
The picture should allow to identify you as a geocacher.
How you do that is up to you, if you want:
holding up an umbrella, banners, warning vests, balloons, headlights, or cheering into the camera... all the purpose is welcome!

---
visit: Website & Position · Panorama · map  

---
With this high definition webcam on the HANSEATIC nature you can watch the action from an 215° angle.   

This is a virtual webcam-Cache. To find this cache you have to take a picture on which you could be seen and add it to your online-log. This ShipCam is changing positions and is attached to a vehicle, whose coordinates have to be determined. Take a look on the Webcamephoto that you know where you can seen on the picture. Also note the recording time and intervals of the camera.
Other caches with the attribute "Webcam Cache" can be found with this search and webcams only on ships: ShipCams 
Suggerimenti addizionali
Decripta
If the webcam is offline, please take a photo of yourself or your GPS/smartphone, showing the ship in the background.

Images are not always optimally displayed when the exposure is poor. And if you see black from time to time, it is night where the HANSEATIC nature is right now.
A|B|C|D|E|F|G|H|I|J|K|L|M
N|O|P|Q|R|S|T|U|V|W|X|Y|Z
Boardcam - Hapag-Lloyd, HANSEATIC nature
Cerca geocache vicine: tutte - ricercabile - stesso tipo

Scarica come file: GPX - LOC - KML - OV2 - OVL - TXT - QR-Code
Scaricando questo file accetti i nostri termini di utilizzo e la Licenza dati.